Services overview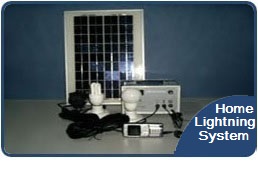 Home lightning system
The Solar Home Lighting Systems is a prepackaged control unit designed for rural home electrification. Just adds batteries and modules for a complete solar home system that replaces dry cell batteries, kerosene and candles with safe, dependable solar energy. These systems supply electricity for lighting, entertainment and information to homes that are not connected to utility power grids. The Home Lighting Systems includes electronic system safeguards and provides years of reliable service and convenience.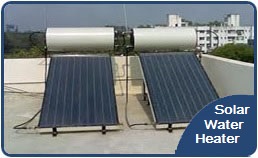 Solar Water Heater
A solar water heater is the most competitive alternative to conventional water heating methods such as electric geysers and fuel-fed boilers. It makes an attractive and sustainable option, with its global distribution, pollution free nature, virtually inexhaustible supply and near-zero operational cost. Solar water heaters run on a free fuel (i.e. sunshine), thus saving on energy costs that help recover its initial cost in just 2-4 years.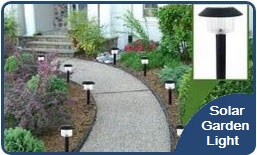 Solar Garden Light
Garden lights are extremely interesting because they are almost like mini-satellites. They generate and store their own power during the day and then release it at night. This is just like a satellite that stores solar energy while it is on the sunny side of the planet and then uses that energy when it's on the dark side.In this article, you will learn exactly how it happens!