Company profile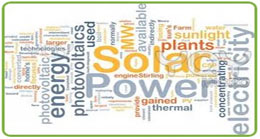 Shree Ashoka Solar is driven to meet its client and stakeholder's expectations by providing energy efficient solutions that align with each company's requirements.
We continually pursues improvement in quality and safety by holding internal benchmarks even higher than its customers own expectations and by operating as if it were its own competition.
This, in turn, drives process improvement, system innovations, and employee advancements. Shree Ashoka Solar headquartered at Nagpur offers high-quality energy efficient solar products and services that are backed by stringent safety standards, a robust infrastructure, and a proven quality management system.
Mr. Ashok Aherkar Owner of Shree Ashoka Solar and Energy Pvt. Ltd. developed and innovated himself solar products like solar street light, water pump and many more.
Mr. Ashok Aherkar (director) always says "Quality must be like German and price must be like Chinese people" Solar Street lights lately has been on set ups in Haiti, Nairobi, Indian and other places around the planet, many US cities also are selecting to go green to expand limited costs and help with the growing desire to be ecologically maintainable.
Places and states throughout the United States are looking towards solar to save energy costs and help meet their ecological durability goals. So too are colleges, businesses, slots and other people accountable for providing safe and efficient lighting for roads and highways, pathways, vehicle lots, running or bike riding tracks, and more
What we offer
We offer wide range of solar equipment and products for your office and home use.
Our products range is vast and our products are 100% green energy producing products. Our product list includes :
Solar water heater.

Solar water pump.

LED based solar street lights.

Solar garden lights.

Solar lanterns.
Home Light system.

Solar Fencing.

Solar panel.

Solar charger.

Indoor and Outdoor Application.